Larkinor Quest is an online RPG game based on html pages. It takes place in a fictitious world - on a little island. The point of the game is to explore the world with the character created by you. You can fight with the aggressive creatures, trade with other players, complete quests given you by the king of the island, and so on. In the end, the goal of the game is just to have plain fun.
Game features
Play online against others
Meet your friends and chat
Ratings and statistics
ADVERTISEMENT
Other popular games
Free role-playing game
I, Lorden VI, king of Larkinor, welcome every immigrants, regardless of it's intentions, who swears loyalty to the Lark dynasty! Everyone can live freely in my kingdom, but nobody can leave the island, until paying for it! The ransom is 1 000 000 silvers...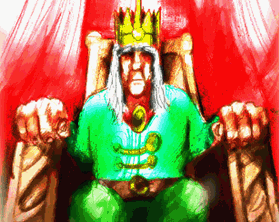 % player#..+|[^1]=s# online
ADVERTISEMENT